Survival Heroes Brasil Open Beta End
Survival Heroes Brasil's open beta came to an end yesterday (24/11).
We appreciate the support of all players who participated, tested,
submitted suggestions and reported bugs. Our team will strive to
correct and bring an even better game for everyone.
The release date of the official version is not yet set. But it will be very
soon, possibly in a week or two.
Continue to follow the official Facebook page and Xcloudgame website
to stay tuned and get your friends and clan ready for the upcoming
battles.
https://www.facebook.com/br.survivalheroes/
NOSSO PRODUTO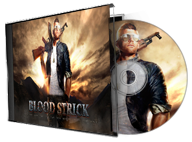 Blood Strike